SOCHI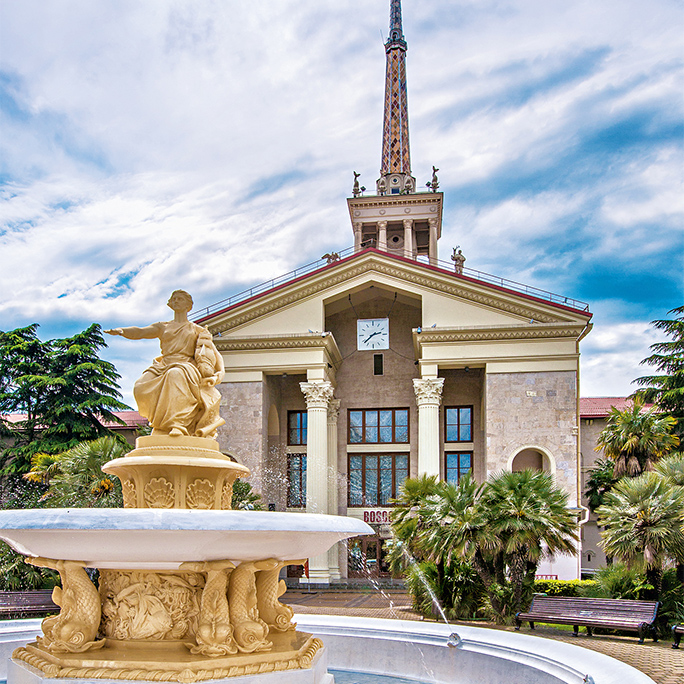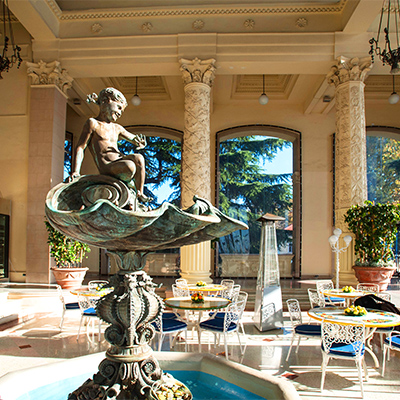 Sea Port, the most beautiful building in the city and one of the symbols of the resort town is our residence in Sochi. Having gone through the difficult times at the turn of the century, when just wind and gulls were the hosts of the marvelous balustrade, the Seaport Building got changed into our branded colors. Key Bosco di Ciliegi brands received Sochi residence. The fine building in the Stalin's empire style became Sochi citizens' and guests' attraction. Beautiful clothes, exquisite jewelry, cosmetic and perfumery novelties are sold here, delicious meals are served. It features friendly & family-like air.
Address: Sochi, Voykov Street 1.
Articoli by Bosco, BoscoFresh, Gucci, Ermenegildo Zegna, Etro, Ermanno Scervino, Мax Mara, Marina Rinaldi, Pomellato, Sublime by Bosco.
ST. PETERSBURG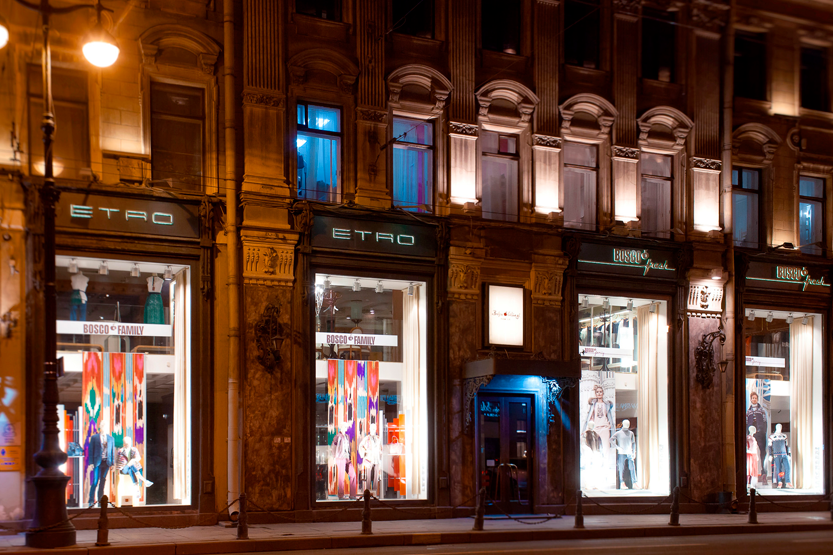 Max Mara, the first Bosco di Ciliegi store in St. Petersburg, was opened in the heart of the northern capital in Nevsky Prospect 12 in 2000 in the famous building with wide triple windows built for the Yunker and Co bank in 1910. Shady side of the Nevsky Prospect was digested after the sunny one. Etro, Kenzo and BoscoFamily stores were opened in the former Troyberg tenement building in Nevsky 11.
Major Bosco di Ciliegi brands including Marina Rinaldi, Max Mara, Ermanno Scervino, Moschino & Paul Smith can be found in Bolshoi Prospect of the Petrograd Side.
Addresses: Saint Petersburg
SAMARA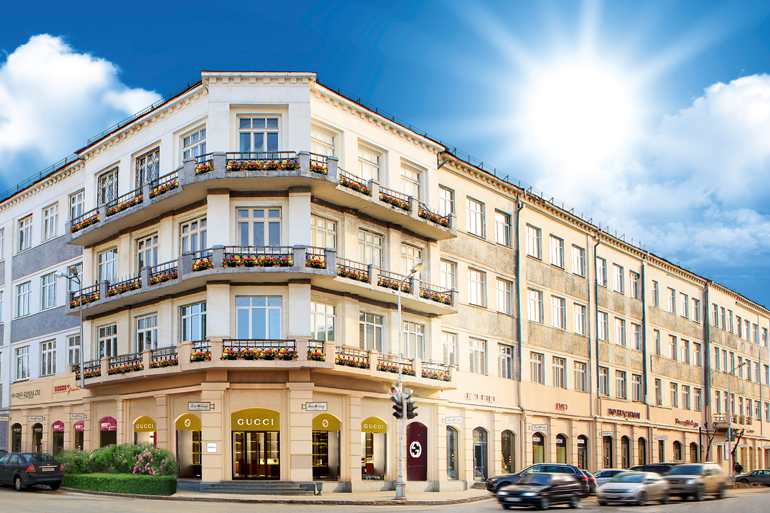 Bosco di Ciliegi representation is located in the historical city center in Kuibyshev Street. It was called Dvoryanskaya before the Revolution as the elite of the city lived here then. The chamber gray building has been officially recognized the historical heritage of the city. Volga State University of Telecommunications and Informatics was located here during the last 60 years and it was occupied by an apartment house once.
Address: Samara, Kuibyshev Street133.
BoscoFresh, Gucci, Ermenegildo Zegna, Etro, Marina Rinaldi, Мax Mara, Paul Smith.