The State Department Store GUM
The grand building of the Upper Trading Rows was opened in December 1893. Shopping at Red Square is simply the best shopping since then.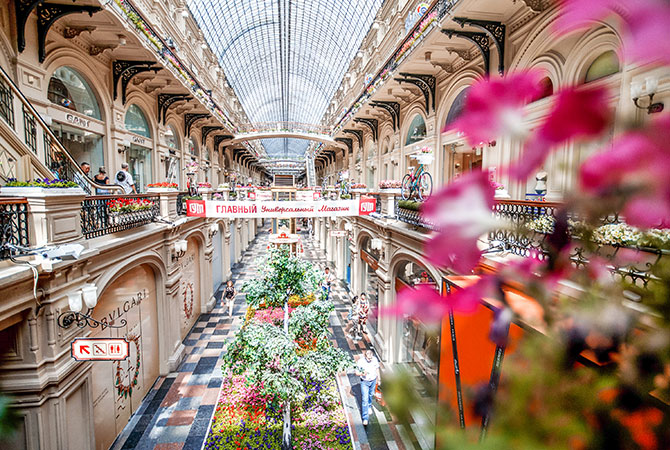 Time moves around GUM: centuries, eras and governments change but the Main Department Store of the large country is still in the center. It is the bright individuality. It is the world attraction. It is the same recognizable symbol of the capital, like the Kremlin or the Bolshoi Theatre.
GUM can accommodate about 40,000 customers at once.
Three GUM passages are like three-level broad avenues. The shelves' total length is about 2.5 kilometers! It is always noisy, crowded and energetic! It is always about nice & pleasant purchasing process!
We have become the main shareholder of GUM in 2005.
Almost all mono-brand stores of our fashion space including
Аlberta
Ferretti
,
Antonio Marras
, Barbara Bui,
Brooks Brothers
,
BoscoFresh
,
Ermanno
Scervino
,
Etro
,
La Perla
,
Marina Rinaldi
,
Max&Co
,
Max Mara
,
Paul Smith
,
Weekend Max Mara
can be found here.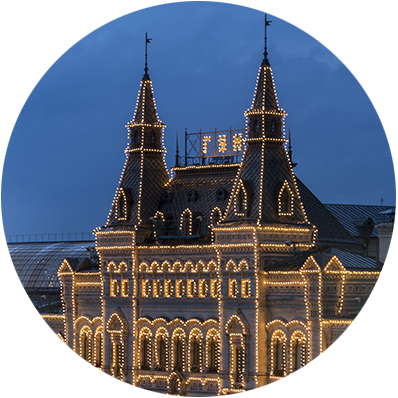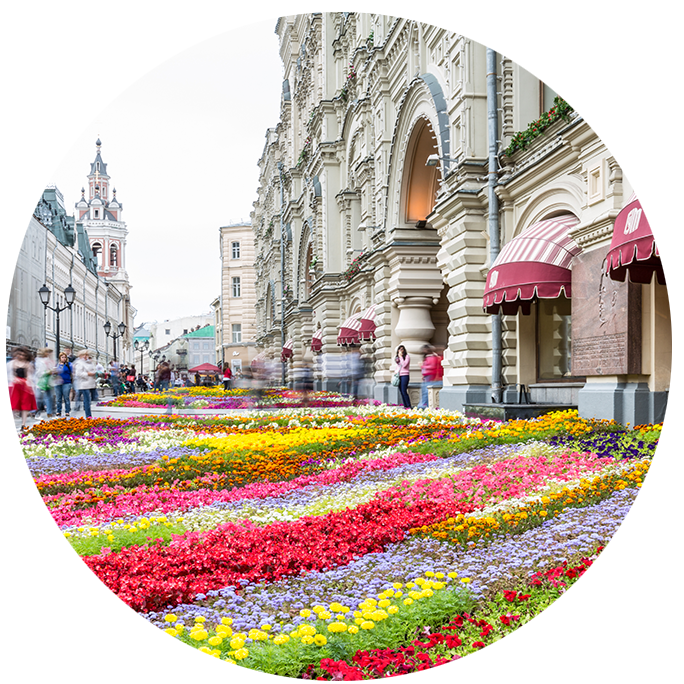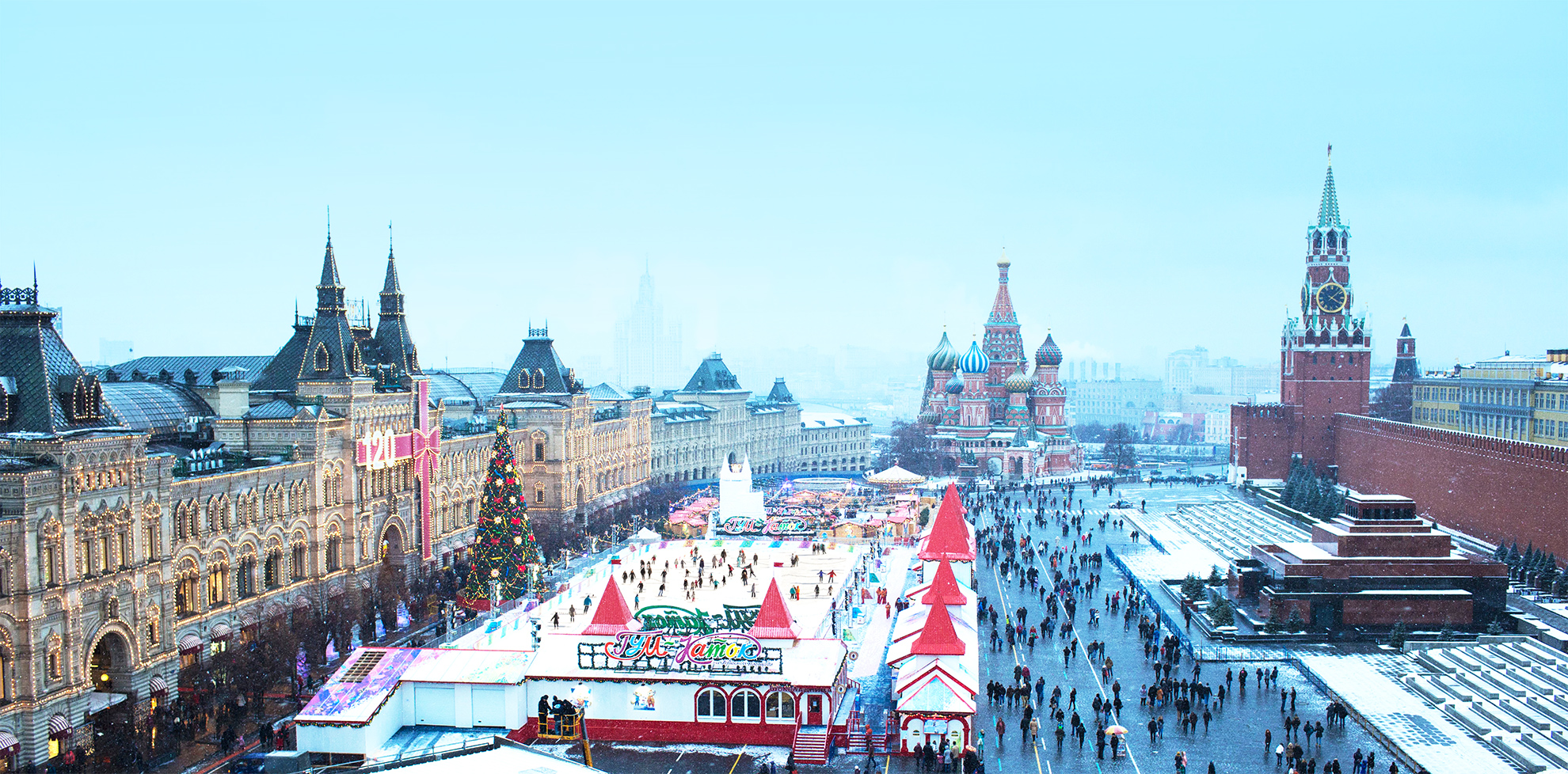 At this very place the legendary 200th GUM section, special distribution desk for the highest-ranking party members, one of the most hard-to-reach and coveted places of Moscow have been hidden among the Fabrics' Department draperies.
BoscoBambino
, large store for the youngest men of fashion, is open in Vetoshny lane and called Children's GUM.
Sublime by Bo
sco, which is good store offering good jewelry and watches, is located at the 1st and 2nd GUM passageways.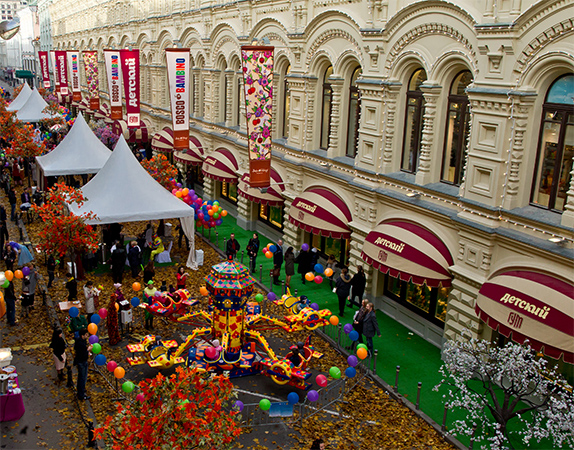 1500 square meters in the center of GUM near the fountain are given to
Articoli by Bosco
perfumery and cosmetic space.
Representations of the famous perfumery houses like Chanel, Dior, Guerlain are located here. Professional artists of our makeup corners will help to choose appropriate products, apply trial make-up and give advice on new seasonal collections.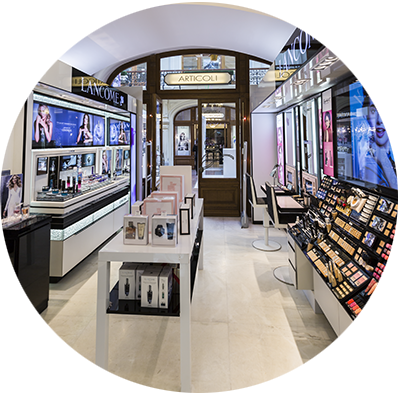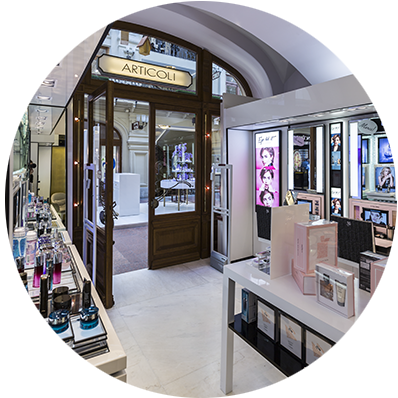 Dior Institut beauty parlor is located at the 3rd level of the 1st GUM passageway.
Bosco Restaurants in GUM include family
Bosco Café
which is to meet the best Italian traditions, dynamic & vivid Bosco Bar and friendly Bosco At the Fountain cafeteria, which is located in the very heart of GUM.
More Pictures