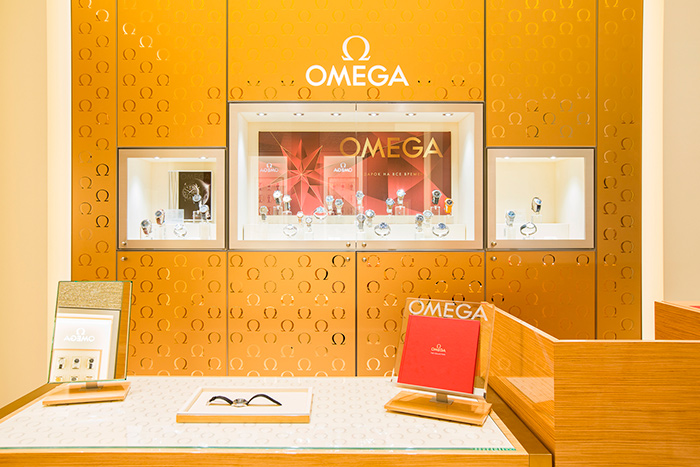 OMEGA watches' name was firstly used in 1894, the Greek letter in the name was not accidental. It is synonymous with a high degree of perfection and completeness. The new name was registered as a trademark on March 10th 1900, which marked the establishment of the watch brand famous for the outstanding accuracy, that conquered space and sea depths.
At the beginning of the century OMEGA has become the official supplier of watches for the British Royal Air Force and the US Army. It debuted in Russia in 1915 with the watch from the Art Nouveau collection made especially for the Russian Tsar Nicholas II. «Tonneau» («barrel») shape was very unusual, which made the watch extremely popular. In 1932, Omega supplied the timing equipment for the Olympic Games in Los Angeles which marked the start of its involvement into the most significant sports events worldwide. Perfect features of OMEGA movements allowed them to take the first places in the competitions for the movements' accuracy. Omega has set the record which is not hit by any watch company since 1936. Testing in Kew Teddington Observatory assigned Omega movement 97.8 points of 100 possible - that is, it was almost perfect movement. That's why NASA have chosen Omega its official chronograph and Omega Speedmaster Professional has become the first watch taken to the moon by the American astronaut Neil Armstrong.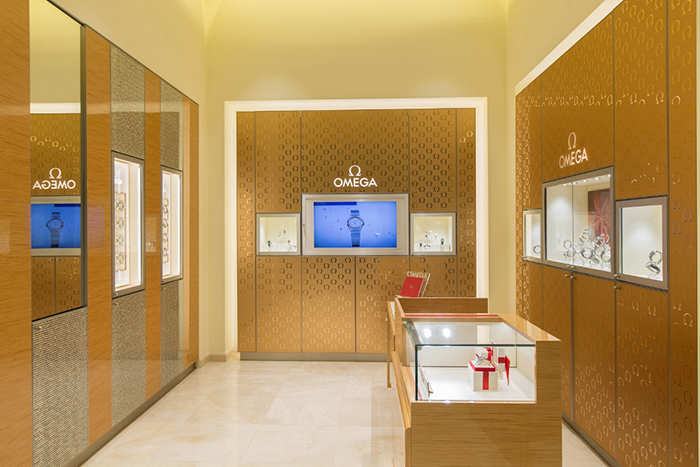 Mono-brand Omega space in Krasnaya Polyana at Mariotte Hotel strikes with the unity and harmony. The concept is based on such philosophical notions as Air, Water, Sun and Earth. Steel rain, falling down like waterfall, is the key design element. It symbolizes transient & everlasting time. Sparkling glass symbolizes Earth, its texture shows layers and timeline. Sun is symbolized by the light directed to each object. Air is about reflected light and clouds' shadows. Mesmerizing windows convey the unity of the four elements.
The store offers the main collections of the brand as well as some limited editions.
Stores'
Addresses