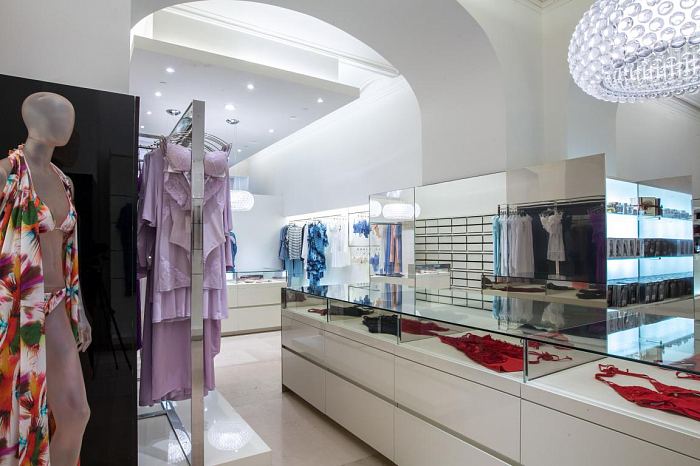 It all started with corsets. The creator of the brand Ada Mazotti had a good hand at corsets' making. Perhaps everything would have ended here. But the enterprising Ubaldo Borgomanero persuaded the young seamstress from Bologna, that lingerie market needs something revolutionary new. That is how the wonderful combination of handmade embroidery and lace, cotton and silk, glass and metal decorations appeared. Ada Mazotti has always delivered her orders like pearls - in a small suitcase lined with red velvet. That is why her company received La Perla name in 1954.
The brand had an incredible number of victories by its 60th anniversary. Namely La Perla lingerie has become colored, the brand has been a pioneer in the use of a variety of prints, inscriptions and appliqués. Having created an amazing collection made of elastic transparent lace in the 70s of the XX century, Ada Mazotti has unfixed the established notion of the lingerie which was perceived as a purely functional article before. La Perla knows how to please a woman: models' sophistication, luxury and allure do not interfere with their comfort.
Today La Perla is about sophisticated home clothing and perhaps the most desirable swimwear in addition to elegant corsets and silk and lace lingerie. By the way, it was La Perla which offered the first elastic swimsuits. It is more than just beach wear. Even such trifles like trim and accessories become high-end décor within the branded style.