ISAIA was born in Naples in the 20s of the XX century thanks to Enrico Isaia, the head of Isaia family, who opened a store of expensive fabrics for the city's most famous studios. Later Enrico has arranged a small workshop in his store where skilled tailors were engaged in men's suits tailoring. In 1957, brothers Enrico, Rosario and Corralo Isaia moved their business to Casalnuovo, a suburb of Naples inhabited by professional tailors and turned ISAIA into a company manufacturing top-quality men's clothing.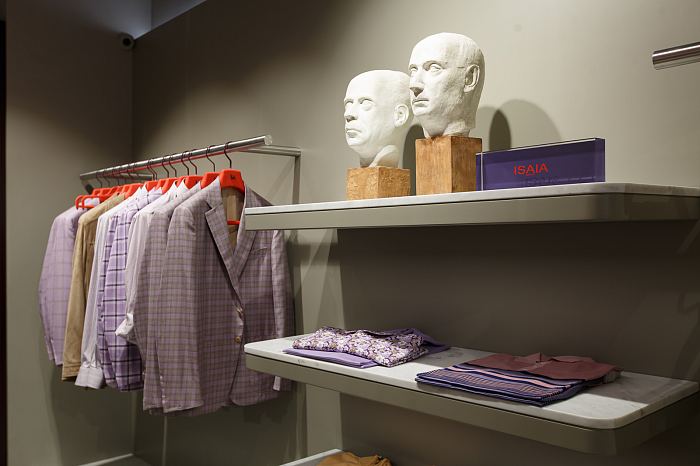 Today the brand is run by the third generation of the family: Gianluca, Enrico, Massimiliano and Alessandra Isaia.
ISAIA is famous for its sartorial traditions and bold solutions in classic suits' creation like bright details or large checks. Neapolitan tailoring features soft shoulder & high armhole to ensure movements' freedom. Red corralite, which is attached to the lapel of all ISAIA jackets, has become the recognizable symbol of the brand.