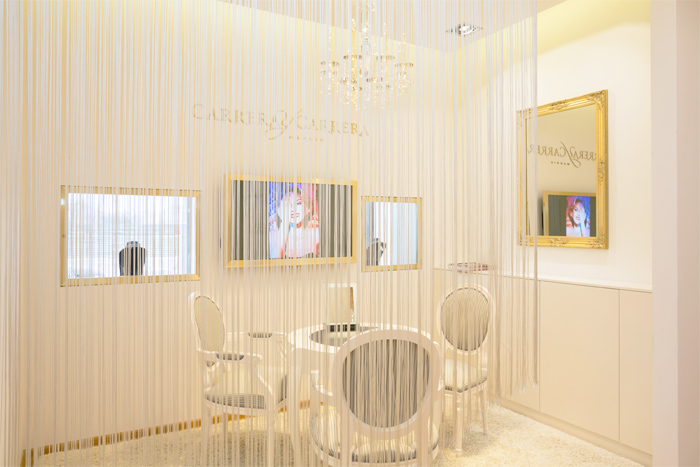 A small workshop, which was destined to become one of the most prestigious jewelry companies of the world and a leading jewelry house of Spain, was opened in Madrid, in Santa Isabel Street in 1885. The son of the founder of the workshop Jose Esteban perfected his jewelry technique in Paris, where he mastered special gems' faceting method which glorified the workshop quickly.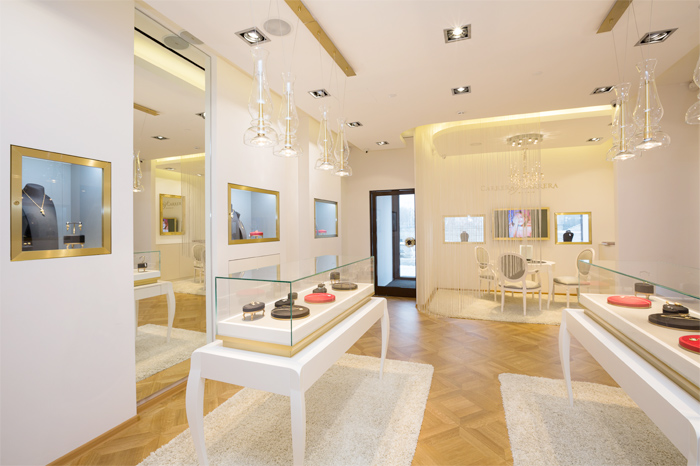 Jose Esteban had no children, so he taught his craft four nephews from Carrera family: Jose, Saturio, Pedro and Andres. Andres chose another activity, and three cousins mastered revolutionary cutting method. They worked hard and selflessly, and won prestigious customers by 1950s. The incarnation of Spanish monarchy, the Sword of Victory, with gems' scattering & symbols of provinces of Spain, was created by Carrera brothers. In 1960, when King Baudouin I of Belgium and Spanish aristocrat Fabiola of Mora y Aragón got married, the wedding tiara was also created by Carrera craftsmen.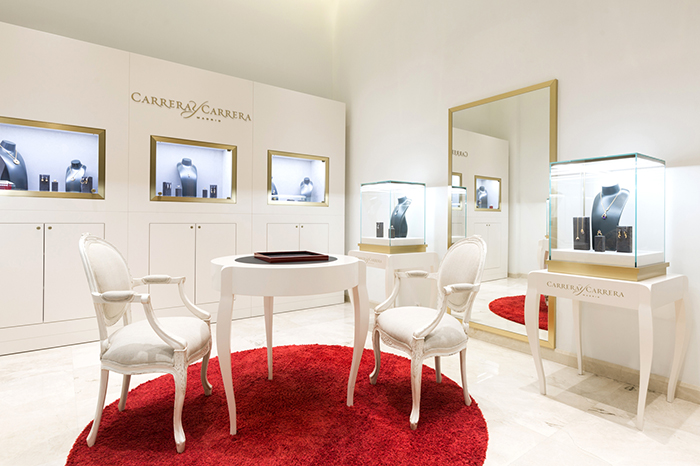 Carrera style has become a benchmark in the jewelry art. Two cousins — Manuel Carrera (the son of Andres) and Juan Jose Carrera (the son of Saturio) continued the tradition. It were they who gave the company Carrera y Carrera name. The brand entered international market by early 1980s. Jewelry of the house was equated to works of art and exhibited in major museums of the world by that time.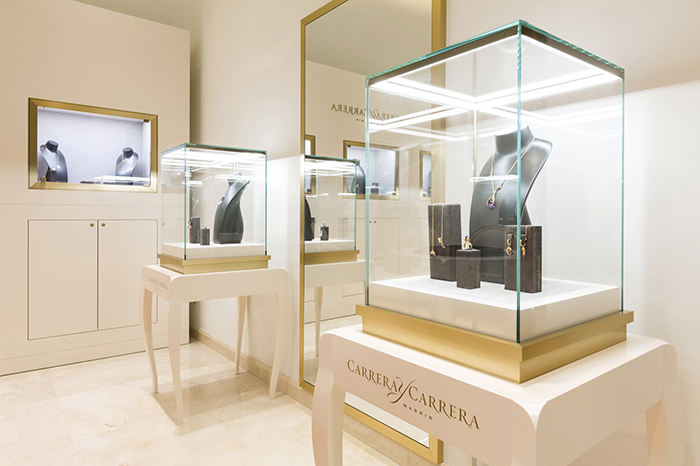 A tireless worker & artist, Manuel Carrera became the star of the Spanish jewelry art of the second half of the twentieth century and gained recognition as designer and entrepreneur. The style he created changed the existed notion of articles made of gold. It was Manuel who gave these a matte gloss finish, which is still Carrera y Carrera hallmark. His passion for excellence and hard work made Carrera y Carrera one of the gems in jewelry art crown. Carrera у Carrera is represented at Bosco di Ciliegi spaces by the monobrand store in Sochi, Krasnaya Polyana.
Stores'
Addresses