The official opening ceremony of the Bosco Manufactures – a pioneer of consumer goods production – was held in Kaluga on September 29, 2019. The large-scale modern enterprise has an area of 16 000 square meters and boasts a high level of technological automatization. It will provide for a strong impetus for the development of the production capabilities of Russia, most notably in the field of luxury goods production.

The Bosco Manufactures project will ensure that the market will enjoy high-quality clothes made in Russia, that will help replace similar imported goods, and that will minimize the dependency of Russia on the import of clothes. The enterprise will employ more than 900 people, creating new jobs and impacting the economic development of the Kaluga Oblast favorably.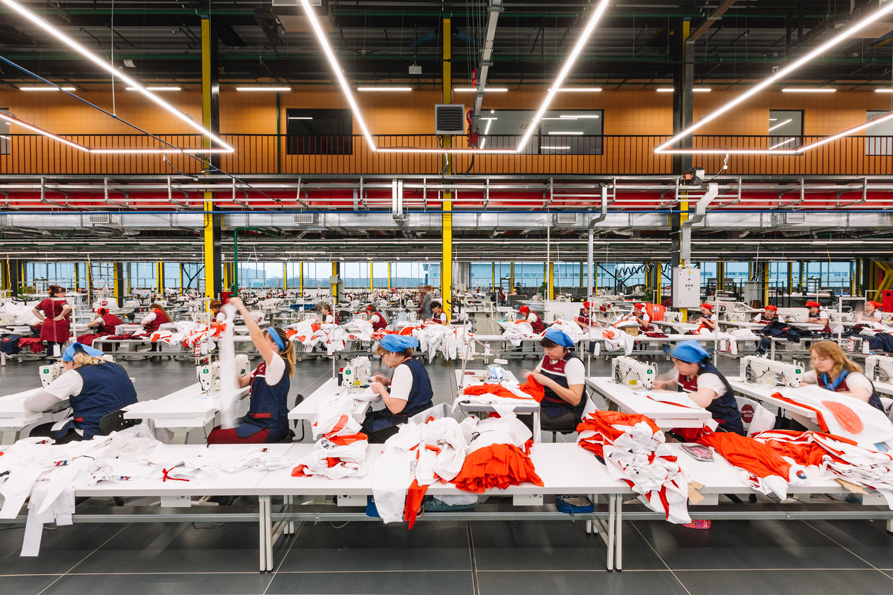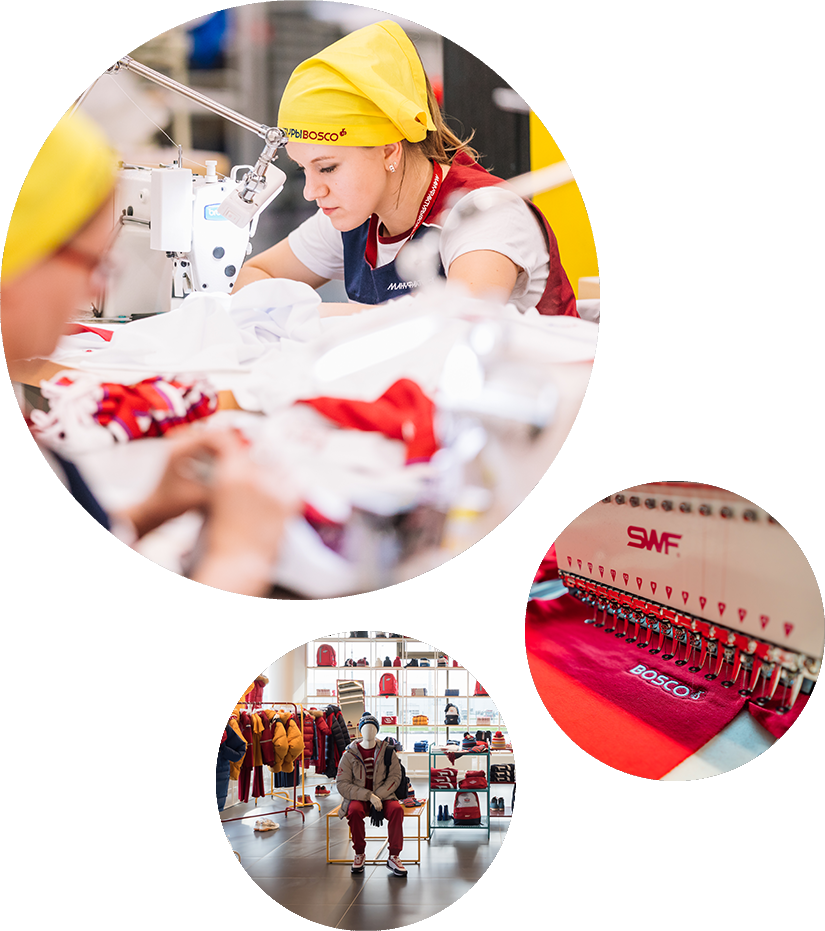 The complex will produce more than 3 500 000 pc of knitted goods and 20 000 pc of high-quality outerwear. The enterprise comprises a workshop for experiments, production infrastructure, and a classroom, as well as an Exclusive Bosco Boutique which will sell seasonal Fresh and Bosco collections.

The complex will specialize in knitted goods and coats. The enterprise will be capable of designing and producing attire fully in compliance with the highest international standards for national sports teams, as well as organizers and volunteers working at important competitions and championships. Bosco Group is planning to produce complex clothing for summer camps, including the flagship Artek project, and attire for the most notable events and organizations at the Kaluga.
Gallery