The new BoscoFresh collection is filled with the spirit of travelling pioneers, searching for progress and new horizons – the fearless ship captains of the polar seas, the researchers of the boundless Antarctic Region, the courageous people who inhabit the taiga and the conquerors of new territories. The three main winter themes are all interpreted through the use of traditional Bosco stylistic symbols.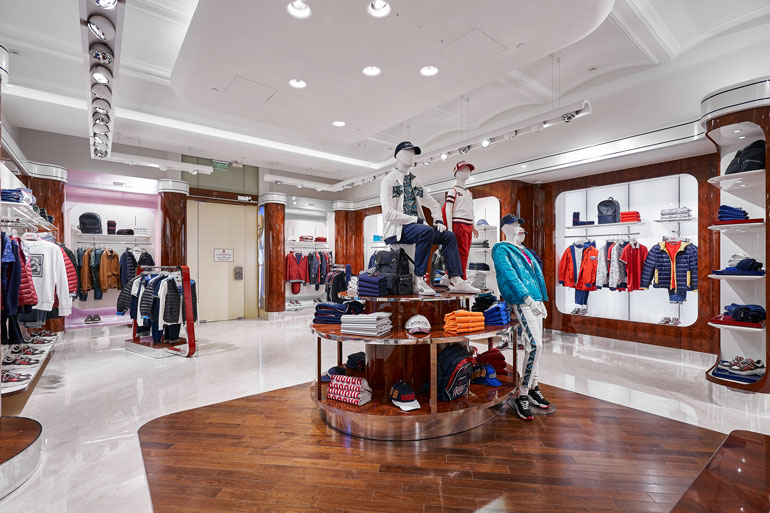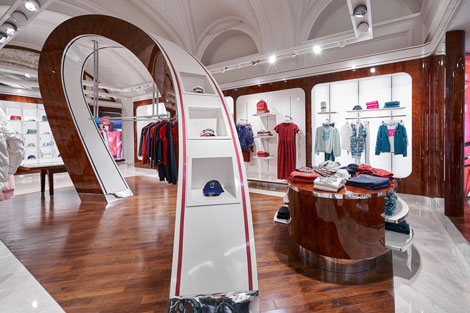 The main theme of the Up to the Mountain collection is all about conquering mountain heights, mountaineering and adventure. The selection of vibrant red, blue, yellow and light-blue colors is not coincidental. It is a well-known fact that bright colors are clearly visible in the snow. The use of striking embroidery and multi-colored ribbons on vests, parkas and hoodies is a technique favored by Bosco designers who emphasize and reinvent the best traditions of the patriotism each season.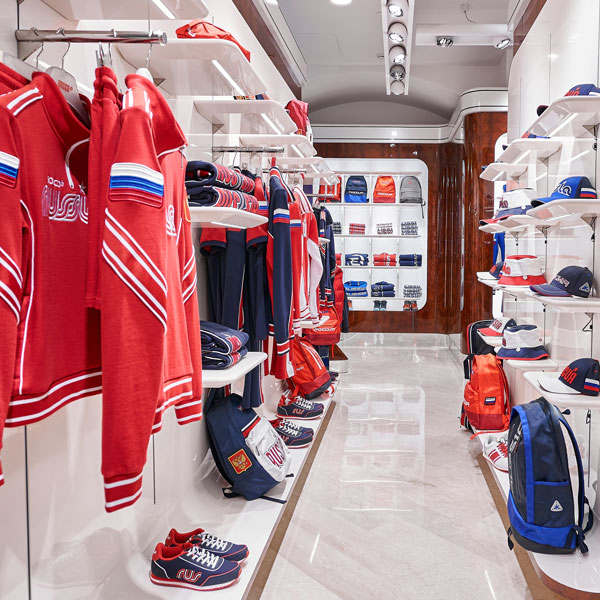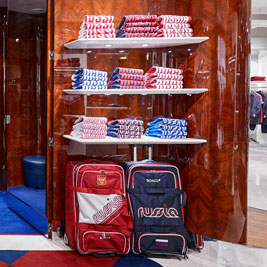 Polar Post presents contemporary clothing with elements of sports and street-style inspired by heroic journeys of Soviet explorers to the Antarctic. The first Soviet expedition to the South Pole took place back in 1955. Since then, the images of icebergs, seals and ice-breakers marked hundreds of envelopes addressed to the distant continent. These retro prints also became a landmark ornament for Bosco collections. The present collection includes authentic pilot jackets, sheepskin coats, as well as trendy bombers, hoodies, T-shirts and sportwear made from French terry fleece. The women's line is complemented by checkered sports dresses, bombers with lowered shoulders, hoodies with textured braids and knitted Indigo and Indigo Lurex outfits.
The traditional Bosco red/blue/white palette is extended to include taiga green, arctic blue, beige and frosty pink.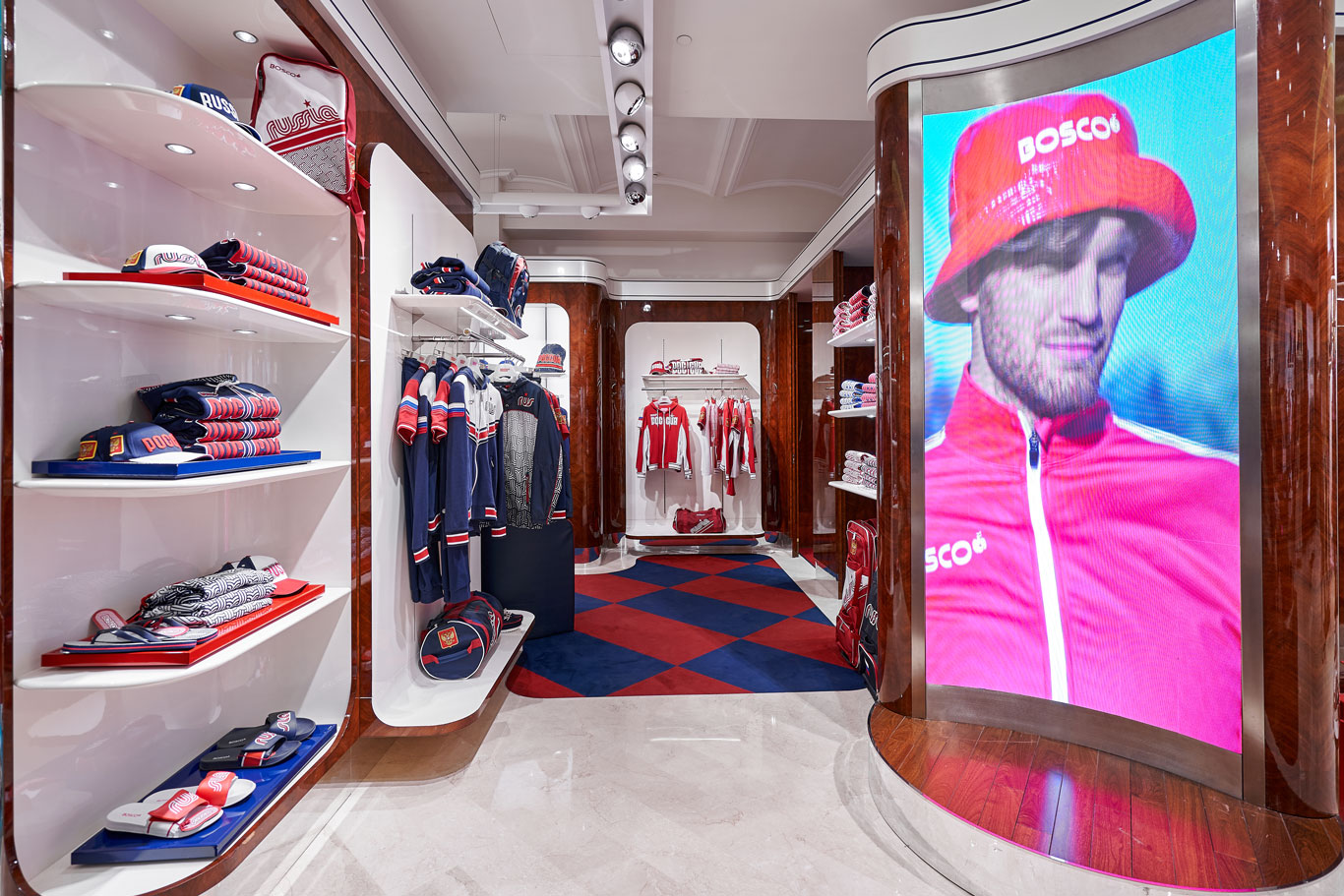 The Taiga Master collection is influenced by ethnic motives; it is an homage to the largest part of Russia – Siberia. Folk elements are adapted to today's casual style clothes and appear on warm sheepskin coats, down jackets and parkas trimmed with natural mink, fox and raccoon fur, knit sweaters and cozy wool dresses. Prints depicting the unique and diverse taiga fauna are a focal point of the collection. Embroidered images of bears, foxes, rabbits and wolves replicate wooden carvings. The embroidery is made in a free stitch technique which serves to accentuate the clothing articles. Other ornaments include knitted elements and patterns in the form of fir cones.