BoscoFresh branded style is about careful preservation of traditions and a new look at familiar things. The style and the mood of the FW collection 2017/2018 is set by the recognizable northern patterns revived by the Bosco designers on a completely new level. Geometric forms like lozenges, circles, triangles, united into a stylish pattern and subordinate to a certain rhythm, are formed into visual poetry, characteristic for the peoples of the extreme North.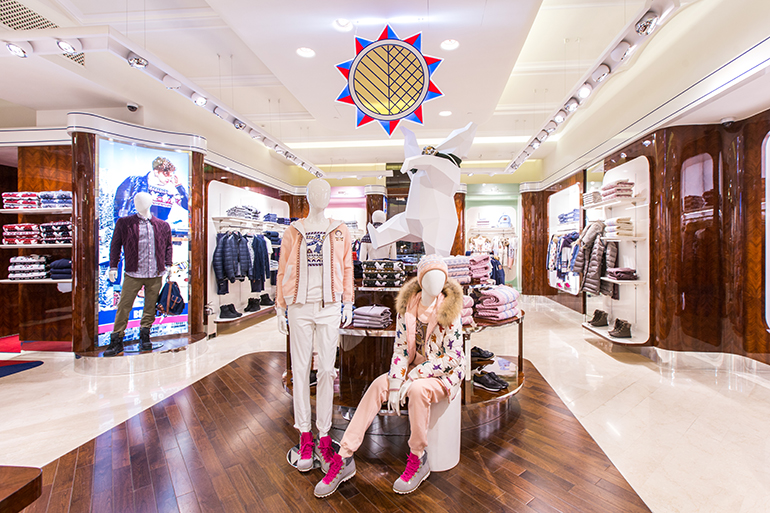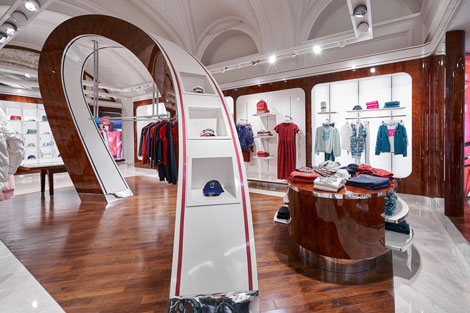 Cold season is not the time for depression! Moving is living! Dancing polar bears that "twist the Earth axis" like in a song from a childhood are the heroes of the new Bosco Fresh collection. Multicolored trendy bears merge into a new original print, which is doomed to become the absolute hit of the new season. Thanks to a special technique, each of the "dancers" differs not only in a shade, but also in a texture, so o-neck sweaters, cotton T-shirts and reversible down coats can be watched endlessly.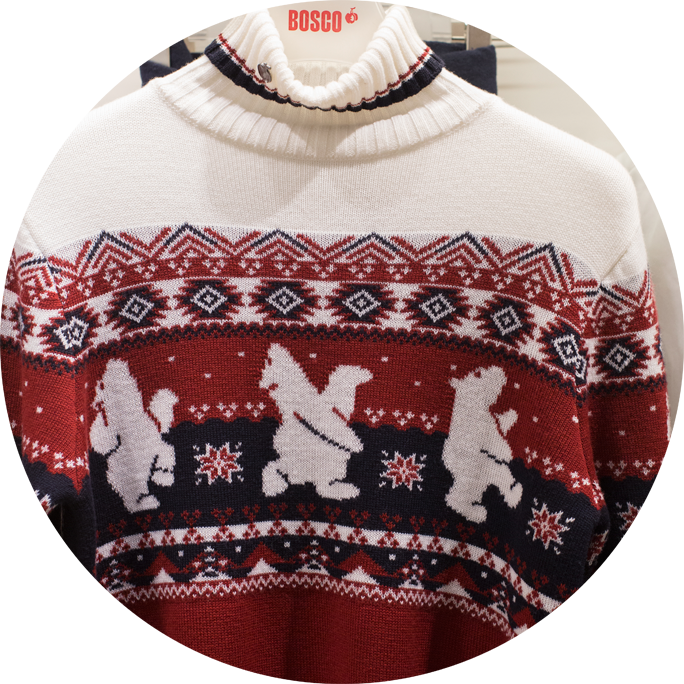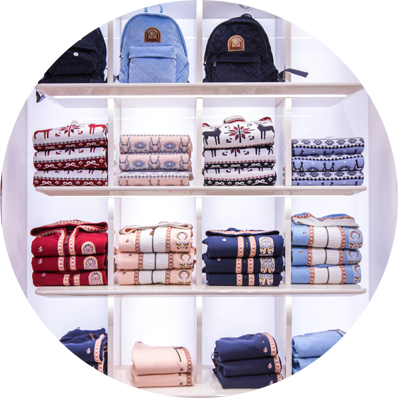 In addition to appliqués made in the shape of polar bears, cotton and fleece sweatshirts with zippers, anoraks and down coats are adorned by branded metal logos and embroidered Bosco inscriptions.
The talipeds are accompanied by the favorite reindeer and funny squirrel from the past collection. They feel themselves perfect on classic jumpers with Nordic pattern. Knitted sweaters captivating with simplicity and warmth are in the heart of the collection. Zippered or buttoned, textured or knitted, with high collar or o-neck, austere monochrome or with a mottled northern pattern - they are the recognizable faves of the winter season and the perfect choice for the wardrobe in casual style.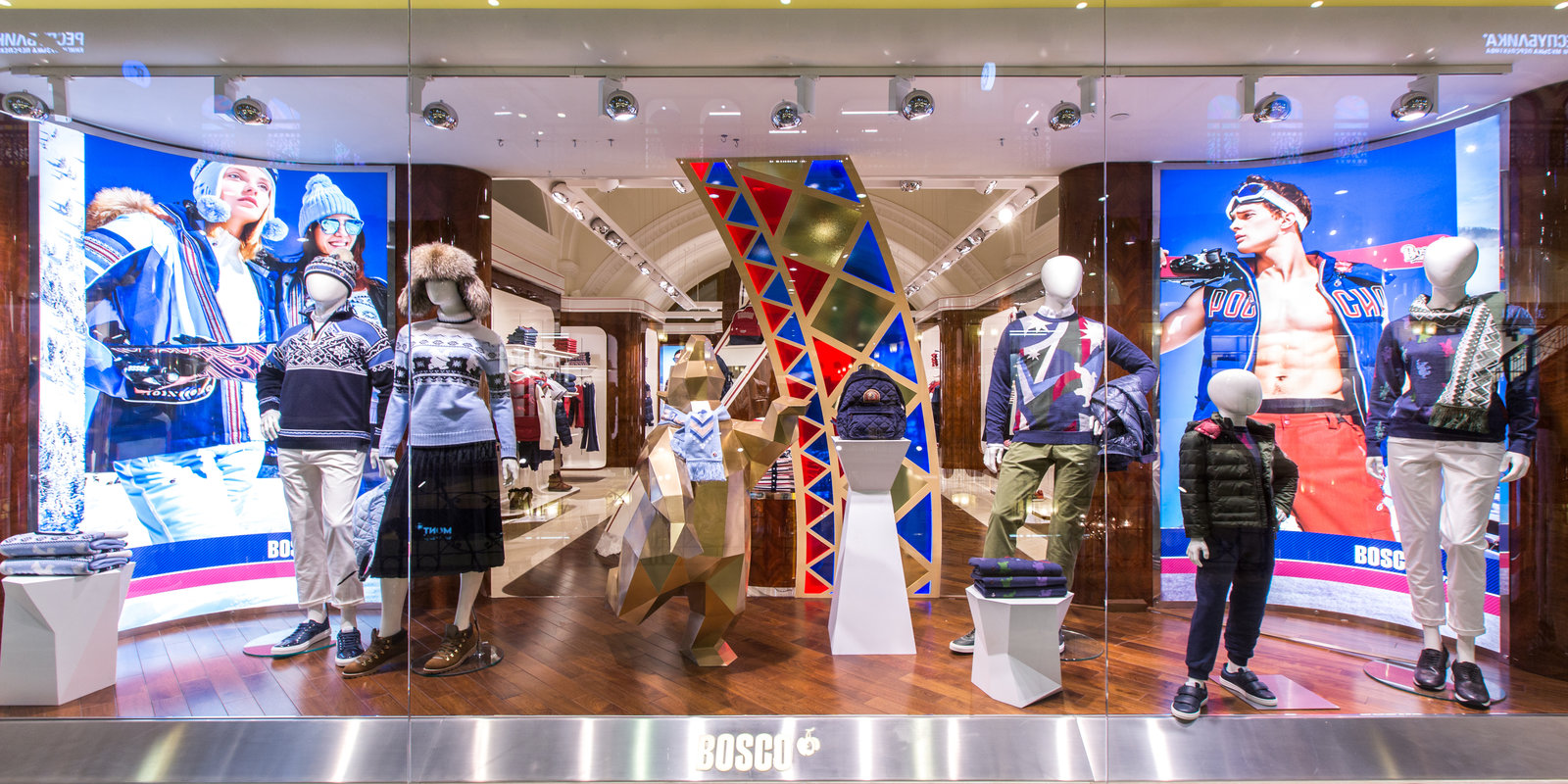 A variety of outerwear like parkas, down coats, jackets & vests will not leave indifferent not only the fans of the apres-ski rest, but also the real athletes. Bosco Fresh collection offers high-tech stylish clothes for alpine skiing made of top-quality fabrics meant for the ski resort regulars. For the first time, BoscoFresh offers Happy Skiers children's collection, inspired by the famous Soviet cartoon of the 1960s about the hockey match between the two teams, admired even by modern children. Funny characters, drawn in a recognizable manner – the Bear hockey player, the Snowman and the gallant Skier are on down parkas, alpine skiing overalls, fleece sweatshirts, sweaters and T-shirts for boys.