From the foothills of Altai to the sunny coastline of Sochi: the new Bosco collection is something of a journey through Russia with its unusual landscapes and rich animal and plant world.
The stylized mountain landscapes in brown and azure are a key pattern of the women's collection that is unified under the theme Journey to Altai. The lynx is the main "hero" of the prints and embroidery that are used in the women's collection: its image can be seen on jumpers, sweatshirts, T-shirts, as well as on the new piece of the season – jean jackets made from colored twill.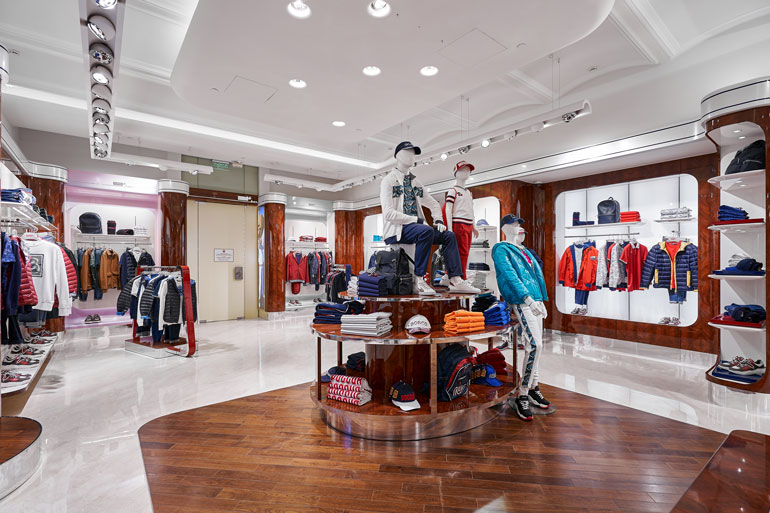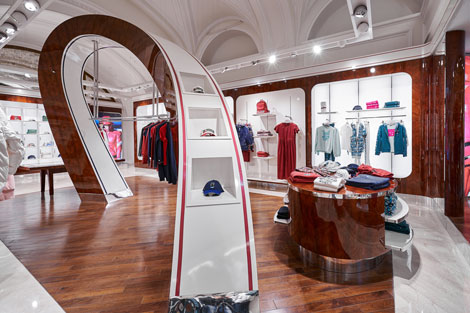 Welcome to Sochi: the city on the shore of the Black Sea gained its renown during the Soviet era. The stylized prints on T-shirts – retro photographs of the Marine Station with the inscriptions "Bosco" and "Sochi" – are reflective of the trends of the 1960s. The wavy stripes are available in a number of variants: ranging from the classic to the spectral.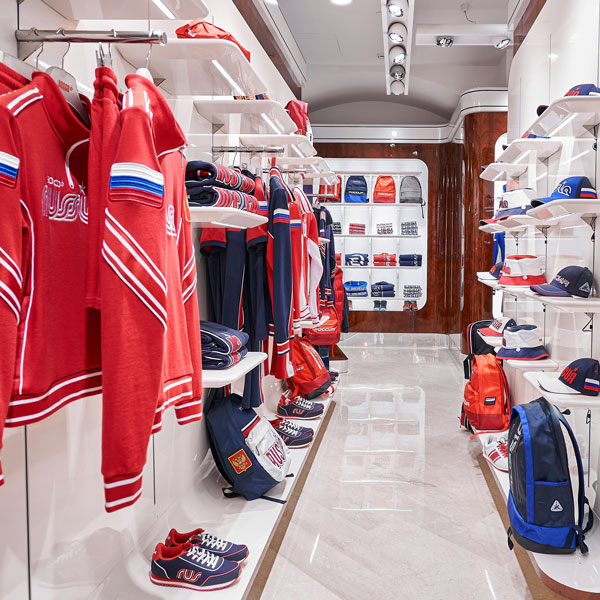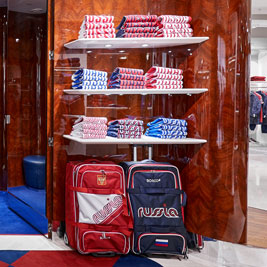 The Bosco Sport collection of the new season is imbued with a light feeling of nostalgia: this year we celebrate the 40-year anniversary of the 1980 Moscow Olympic Games.
The ambience of the competitions, the famous Olympic Bear, the achievements of Soviet sportspeople proved to be the source of inspiration in the creation of this ultramodern collection which still maintains great respect for that era.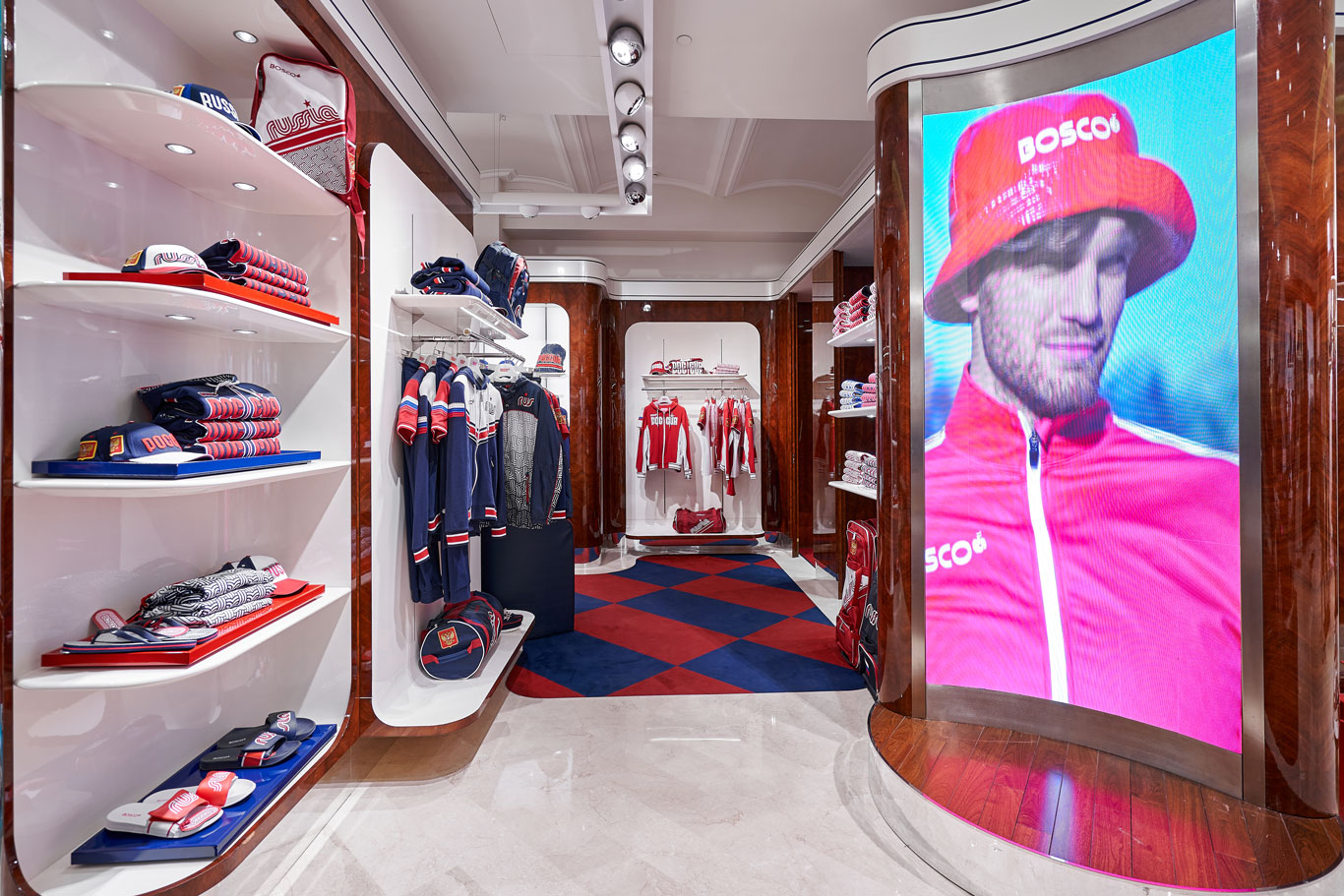 One of the symbols of the 1980 Moscow Olympic Games are several parallel lines that reminds one of running tracks. This element was used as one of the new decorative flourishes. The inscription Russia is formed by intertwining the extended lines. This word can be seen on jumpers, suits, sweatshirts, T-shirts and dresses from the new collection. The gradient ornament and the pattern with a hidden letter B decorate the lining of a number of items. Embroidered patches representing the Russian coat of arms and flag are a reflection of national ideals.