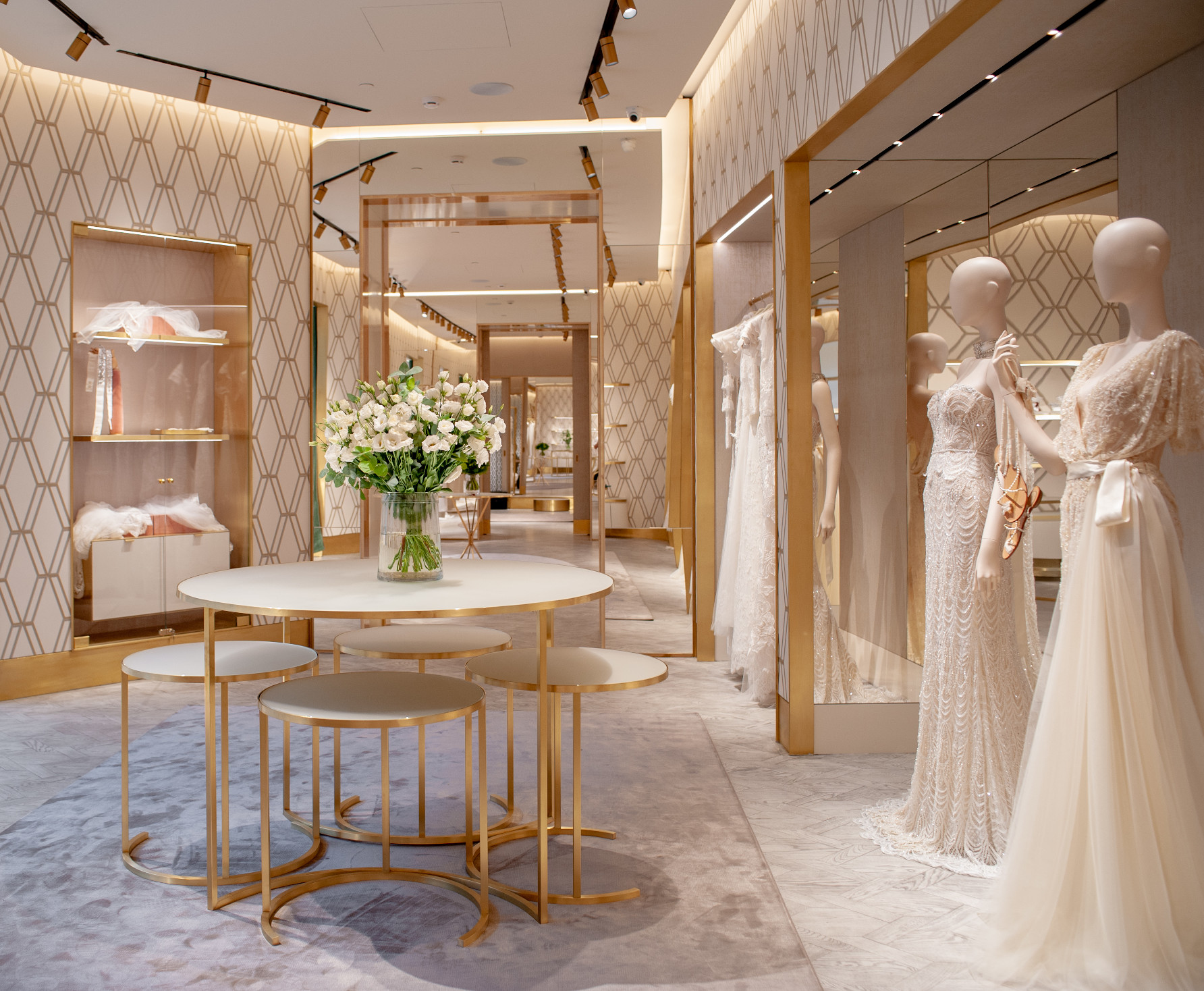 New Venue For Wedding and Evening Apparel at Petrovsky Passage

The most fashionable elegant evening and wedding at Petrovsky Passage: seductive paillettes, glittering crystals, sophisticated silk appliqués, mysterious velvet, gorgeous lace. BoscoCeremony helps you to choose an outfit to celebrate the occasion and to demonstrate your taste.

Join us at the one-stop bridal and evening apparel boutique: here you can shop for the evening, cocktail and wedding dresses and outfits, shoes, and accessories or place an order for tailor-made attires. BoscoCeremony offers a wide array of exclusive clothing by such brands as Galia Lahav, Christos Costarellos, Antonio Riva, Liz Martinez и Max Mara, as well as Badgley Mischka, Carolina Herrera, Elisabetta Franchi, Yolancris, Rosa Clara, Tony Ward, Jenny Packham, Rochas, Max Mara, Antonio Marras, Alberta Ferretti, Fabio Gavazz, and others.
The concept behind BoscoCeremony is to provide an alternative to traditional bridal shops and evening gown boutiques and to create a project that unites all of the company's finest services at one place. If needed, our shop assistants can help you put together ensembles including apparel from other stores of Bosco at Petrovsky Passage to create a complete look: from dresses and jewelry to watches, headwear, and shoes. You can also organize a bachelorette party at Articoli Salon&Spa, order flower arrangements at BoscoFiori, arrange catering and cakes from Bosco Restaurant.
The selection of wedding gifts is a constant source of worry for wedding guests. Our "wish list" service will make the whole process entirely hassle-free. Richard Ginori porcelain, Frette bed linen, and interior design items from the new BoscoCasa Boutique are just a few ideas for perfect gifts.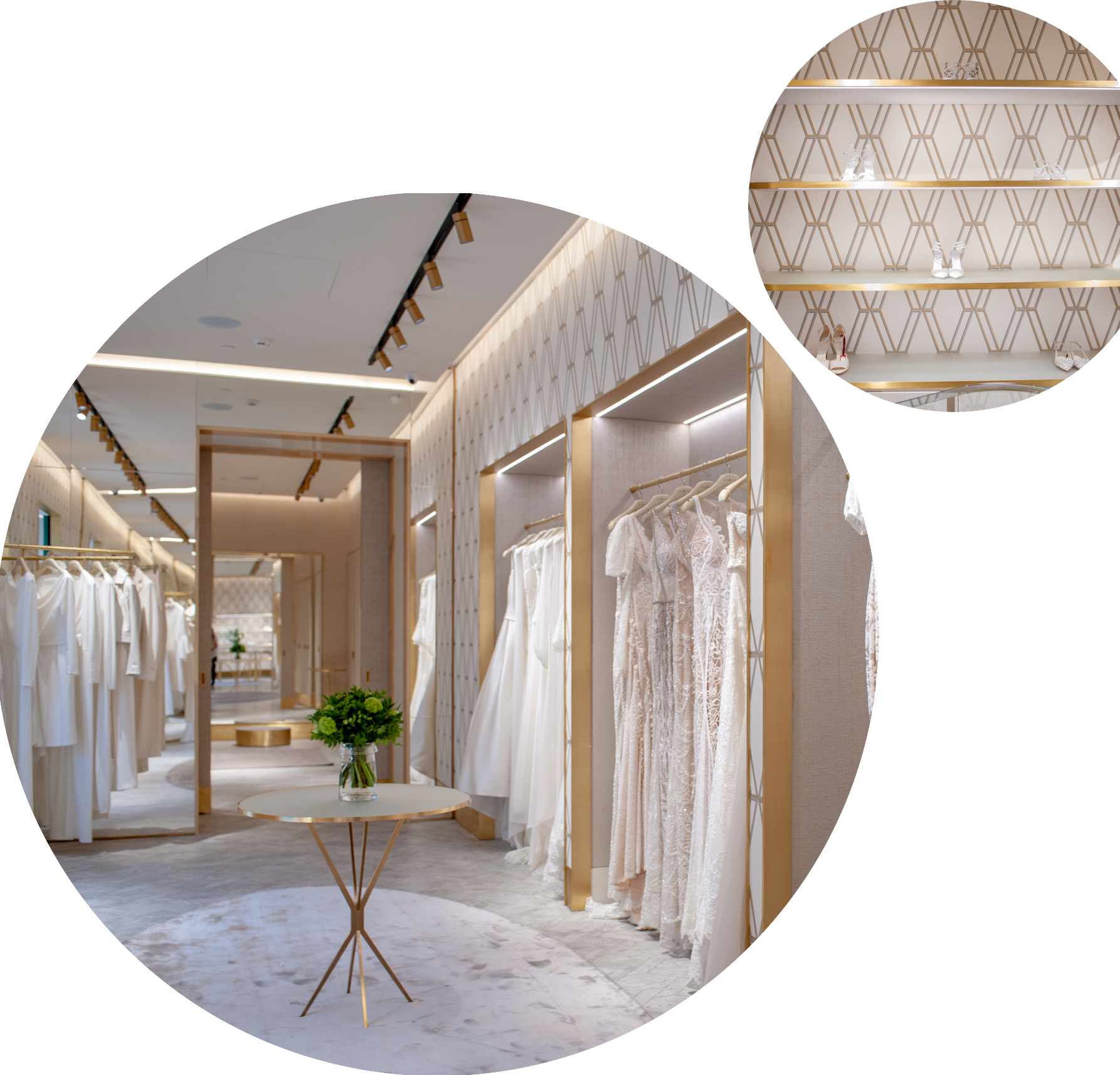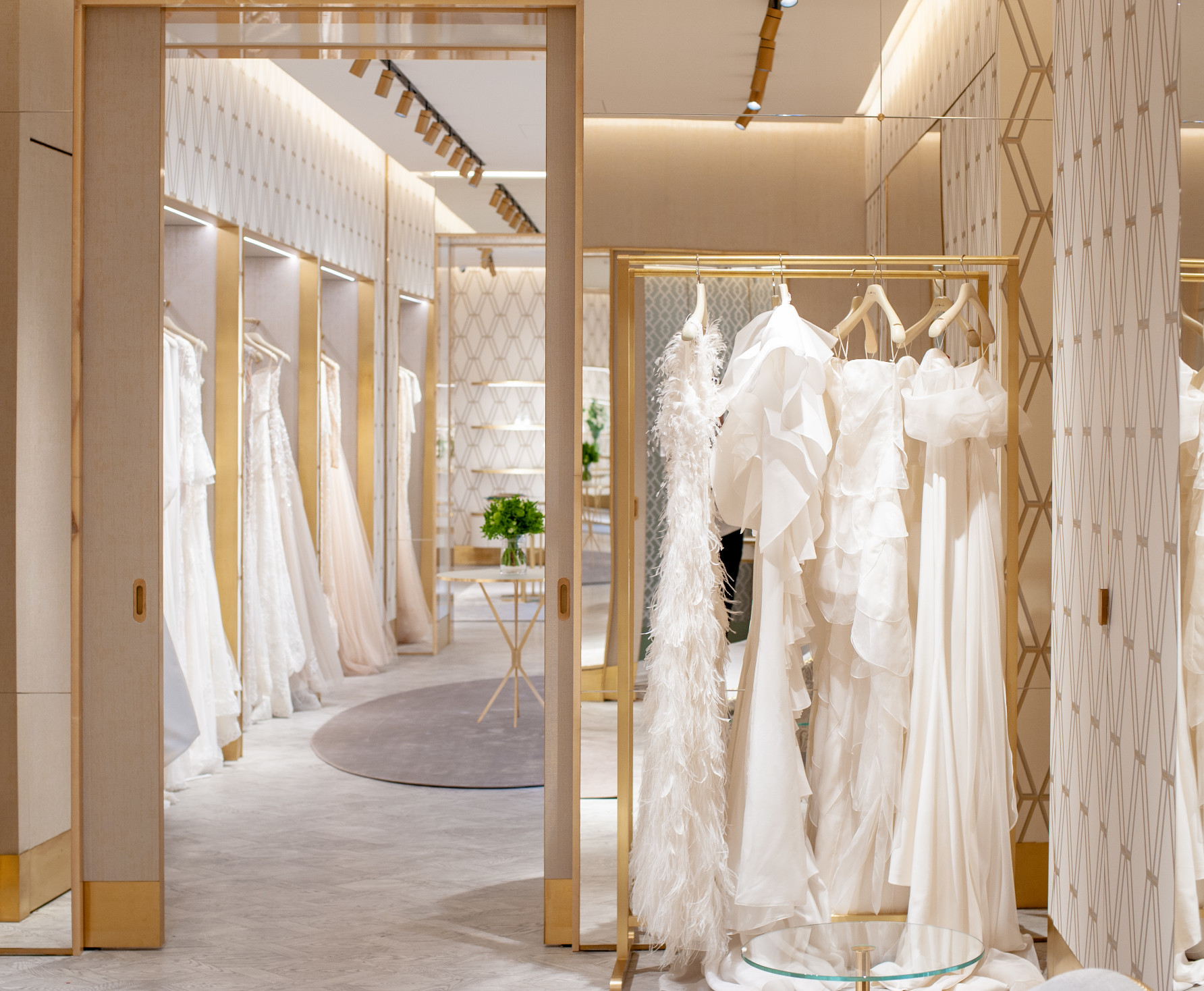 The interiors of the new BoscoCeremony Salon, including the furniture and accessories, were created by Italian designers Stefania Beltrame and Sandra Gelmetti of the BeltrameGelmetti Architectural Bureau. The interior design is influenced by the 1950-60s, the designers created a charming salon with a spacious wardrobe. The walls are decorated with patterned textile wallpaper and brass encrustments. Warm honey and cream colors create an ambiance of comfort and luxury. The natural oak flooring includes beautiful decorative elements.
Stunning evening dresses are the main stars of the salon and are presented in individual niches, while shoes and accessories are exhibited in display cases. Roomy dressing rooms allow customers to find "that very special" outfit with ease.
Weddings and other special occasions are usually very emotional events, yet even the most impeccably orchestrated events can seem lifeless. We are proud that Bosco Privé concierge service is widely considered to be one of the best solutions to ensure that the most important day of your life will go off without a hitch. At BoscoCeremony, we offer you a VIP-level shopping experience built on a relationship of trust. Bosco Ceremony will make your event planning enjoyable and your special occasion memorable. We guarantee that all of your dreams will come true.
BOSCO CEREMONY OFFERS:
Evening Clothes:
Badgley Mischka
Carolina Herrera
Rochas
Elisabetta Franchi
Rosa Clara
Yolancris
Tony Ward
Gaby Charbachy
Jenny Packham
Galvan London
Safiyaa
Antonio Berardi
Rhea Costa
Yanina
Ulyana Sergeenko
Wedding Attire:
Yolancris
Galia Lahav
Christos Costarellos
Rosa Clara
Antonio Riva
Liz Martinez
Max Mara
Antonio Marras
Alberta Ferretti
Temperley London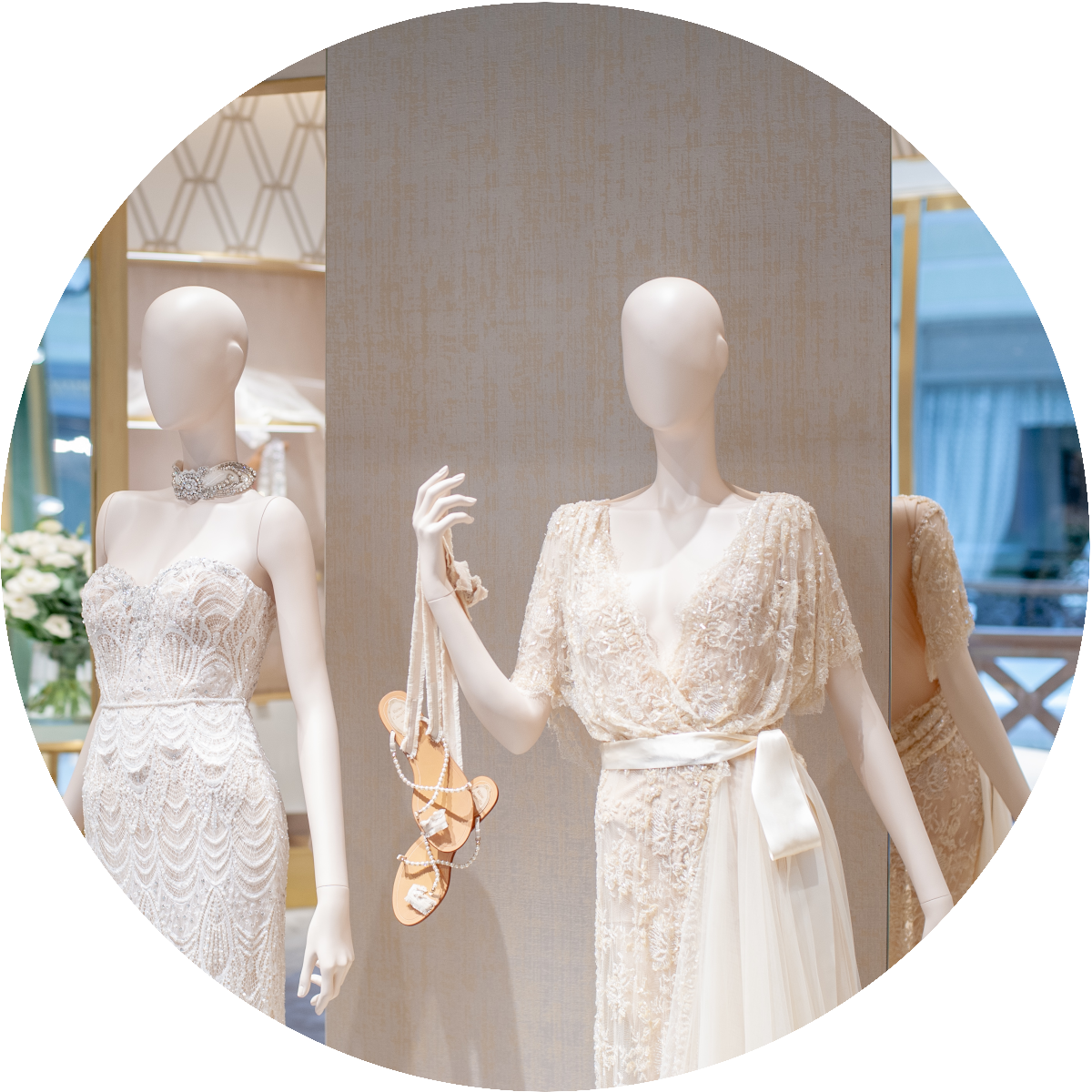 Gallery